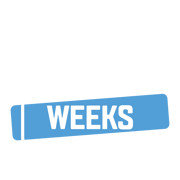 Get 6 weeks free*
when you join with Hospital & Extras cover by 30 June. Plus skip the waits on things like general dental, optical and chiro. Enter promo code 'SIX'.
Join
We're for the education community
As the health insurance for higher education staff and their families, you're at the heart of everything we do.
We're for members, not profit
Being not-for-profit, we're all about giving more back to members (not payouts to shareholders).
We're for health and wellbeing
We help you navigate life's ups and downs through added health and wellbeing support.
We're here for good
We're part of Teachers Health, Australia's largest industry health fund with over 65 years of supporting educators.
Latest member app updates
We've listened to your feedback and made changes to improve your member app experience. Here's what's new.
See more
Terms and conditions
*Eligibility criteria and conditions apply. Offer is available to new members who join UniHealth with Hospital & Extras cover, or StarterPak (Basic Plus) by 30 June 2022. Six weeks free health cover applies after the first contribution payment has been received. Two and six month waiting periods are waived on Extras services only. Enter the promo code 'SIX' when joining online. See full terms and conditions.