Private Health Insurance Code of Conduct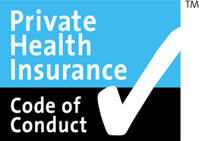 The Private Health Insurance Code of Conduct (the Code) is a voluntary industry Code that aims to enhance the standards of practice and service in the private health insurance industry. As a signatory to the Code, we undertake to do a number of things that will benefit you as a customer.
These include:
Working towards improving the standards of practice and service within UniHealth and in the private health insurance industry generally
Providing information to you in plain language
Promoting better informed decisions about our products and services
Letting you know about our process for resolving any concerns that you may have
Ensuring that all information between our members and UniHealth is protected in accordance with our Privacy Policy.
UniHealth proudly supports the Code and we are committed to continually reviewing our operations to ensure compliance.
Detrimental changes to policies
There is a distinction in the Code between detrimental changes to policies and general changes and in the action funds are required to take with their members when such changes occur. For these changes, UniHealth will provide members with sufficient written notice, as required under the Code.
Cooling off period
UniHealth has a written policy of returning premiums to members in full if a policy is cancelled within 30 days from the commencement date of the policy and if members have not made a claim with UniHealth.