Make better choices for your health and budget
Your healthcare decisions have the potential to impact your physical, mental and financial wellbeing; today, tomorrow and for many years to come. So, it helps to know your options.
Understanding your cover can help you figure out:
What healthcare options can you access via private health cover
What you could ask doctors, hospitals and providers that may help you save on costs
What affordable treatment offers are available for Teachers Health members.
We've got the answers to these and more right here!
Hospital treatment
Even simple procedures can make for complex patient billing situations. Here we outline some of the ins and outs when it comes to doctor's and hospital fees. Knowing a bit more about how billing works could help you make better decisions for your health (and your budget).
Specialist doctors and hospitals generally bill separately, which is why we've split them up below.
Doctors
What to ask and when:
Hospitals
Because location matters:
No-gap programs
Your health cover gives you access to programs that can save you out-of-pocket costs.   
These packages are available to eligible members looking for an accessible treatment so you can focus on your health and wellbeing – and not the bill.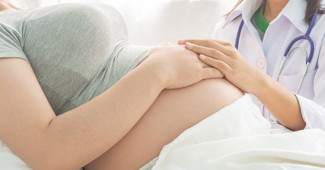 Maternity care at Mater Mothers' Private, Brisbane
Access affordable private maternity care with Hatch Private Maternity's no-gap package. For members with Top Hospital (Gold) cover, that includes everything from initial consults to post-natal checks.
See more
Joint replacement at East Sydney Private
Get primary knee and hip joint replacement surgery with all surgeon, anaesthetist, surgical assistant, rehabilitation fees covered for eligible members.
See more
Support & knowledge
Whether you're looking for tailored advice around hospital treatment or need the facts on health-related topics, you'll find what you need right here.
Teachers Healthcare Services  
If you've got Hospital cover, you could access a range of support services around hospital treatment, having a baby, or managing your physical and/or mental health (at no extra cost!).
See more on Teachers Healthcare Services
HealthMatters  
For health info you can trust, look no further! We've gathered insights and tips from our health experts that'll help you take care of yourself and your family.
See more on HealthMatters
Extra value on Extras
When it comes to getting the most out of your Extras, it pays to know. It starts with knowing which services you're covered for and how much you can claim. Then, it also helps to know which providers offer you great deals and discounts.